Police have named 18 Rohingya refugees as suspects for the deaths of eight Buddhists in an immigration detention centre, and say they will face trial in Indonesia.

The downtown area of Rangoon is well known for its iconic colonial architecture. But recent developments in the country mean century old buildings are demolished to make way for modern[…]

Thai officials deny allegations of arson, insisting the fire that raged through the Mae Surin refugee camp in northern Thailand on Friday was an accident.

A time lapse of Maijayang's Pakahtawng camp in Kachin state. There are 2457 people living in the camp – the children are from northern Shan state and were sent to[…]
NEW POSITIONS:  Job Descriptions Please send your applications to: admin@dvb.no Chief Financial Officer Position DVB is in a period of dynamic transition.  Reporting to and partnering with the Executive Directors, the[…]
English language TV producer for DVB TV ENGLISH  Key skills and requirements –       Video editing skills Knowledge of Final Cut Pro essential. Familiarity with other editing programs an advantage –      […]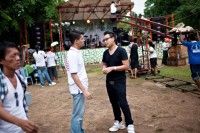 Rampant piracy across the country is preventing Burmese artists from profiting from their products, which is forcing many to choose a new career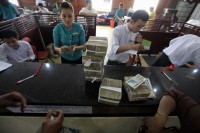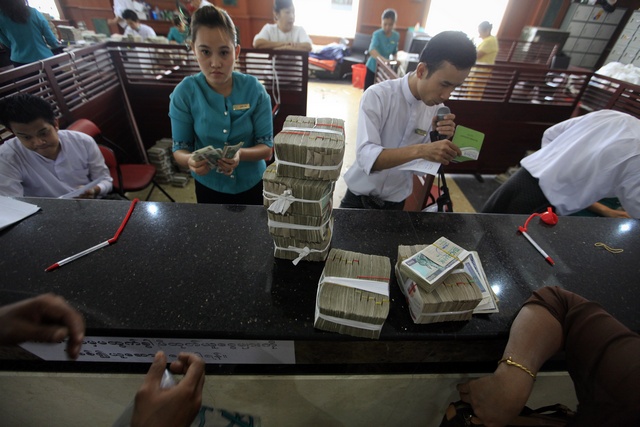 The country's newly passed investment law has made few adjustments to Burma's economic framework and might empower crony control over major sectors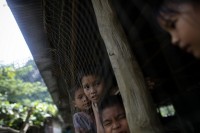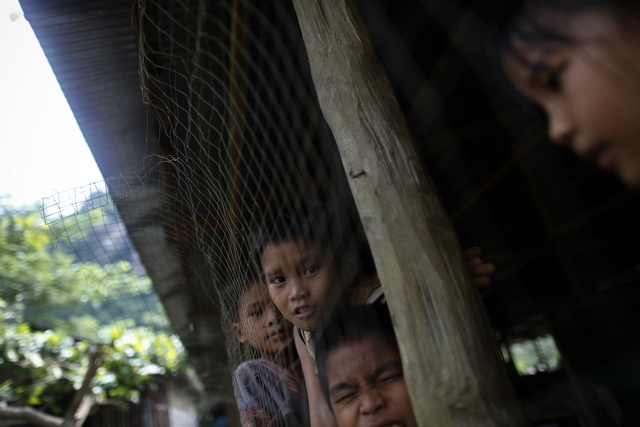 As aid begins to shift away from the Thai-Burma, experts say a malnutrition crisis is hitting the region hard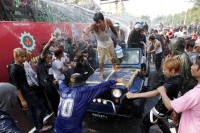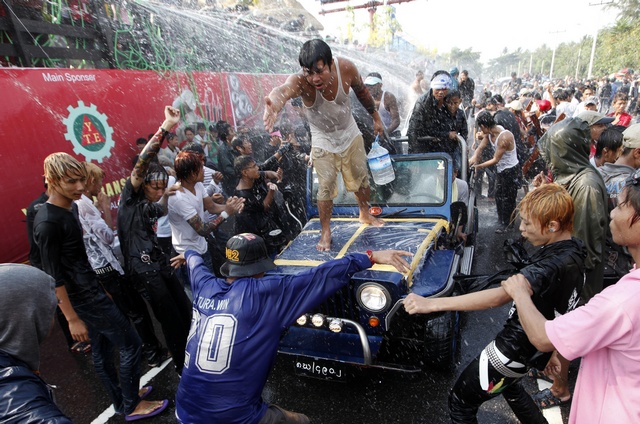 Thangyat performances, a traditional music that accompanies New Year's Thingyan Water Festival, is now legal in Burma. The historic art is a cornerstone in the country's New Year celebrations, where[…]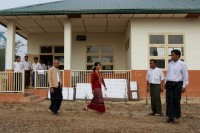 While Aung San Suu Kyi has spent weeks campaigning across the country to jubilant crowds, if the opposition leader is elected how effective can she really be in parliament?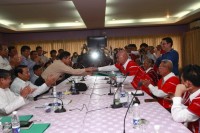 The politically ambitious always have one eye on the task at hand and another on upcoming elections, even if they're years away. With Burma's nascent political developments unfolding, certainly there[…]
Labour Administration Department's director Chit Shein said the newly appointed official has already begun meeting with migrant worker groups in the country to study their situations
Koichiro Gemba, the first Japanese foreign minister to visit Burma since 2002, met President Thein Sein and his counterpart Wunna Maung Lwin in the country's remote capital of Naypyidaw
Investigations initiated by DVB, conducted by the PwC Forensic Services (PricewaterhouseCoopersAS), have revealed evidence of thefts of assets including cash, supplies, and equipment. The PwC investigations have also revealed assets[…]

The National League for Democracy (NLD), Burma's opposition party, lead by Nobel Peace Prize laureate Aung San Suu Kyi, has announced that they will re register as a political party[…]
There have been a number of analyses of potential nuclear and ballistic missile programs in Burma in the last year. Many of those reports depend on interviews with me.[…]
James C Scott's seminal work on the upland people of Zomia, a region stretching from northern Burma to northern Vietnam and encompassing areas of China, Thailand and Laos, has been[…]

The Free Burma VJ campaign on 9 September protested in front of the Burmese embassy in Bangkok to call for the release of jailed Democratic Voice of Burma (DVB) video-journalist[…]
Thein Sein claims multiple reforms under his tenure and for the future, in speech to parliament, with bold claims over health and rights that have yet to be realised

With thanks to Karen Human Rights Group for supplying some of the footage seen in this film The Burmese army's abusive treatment of convicts who are forced to serve as[…]